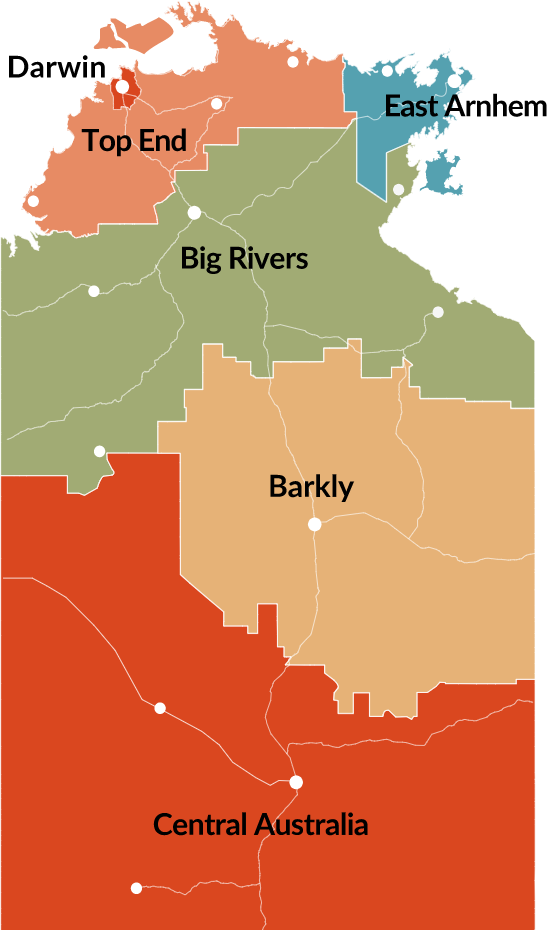 About LDM
Local Decision Making (LDM) is a Northern Territory Government commitment to provide opportunities to transfer government service delivery to Aboriginal Territorians and organisations, based on their community aspirations.
Northern Territory Government agencies will partner with Aboriginal communities to assist the transition of government services and programs to community control.
The Northern Territory Government recognises that building, supporting and investing in strong Aboriginal governance is necessary to ensure local people drive local solutions, and that Aboriginal organisations are supported in managing local decision making.
Local Decision Making is a 10 year plan that will provide a pathway so that communities can have more control over their own affairs, including service delivery based on a community's aspirations and needs.
The Government is committed to remote engagement and better service coordination as described in the Remote Engagement and Coordination Strategy (RECS). Additionally, government will be guided by the APO NT Partnership Principles, designed to guide non-Aboriginal NGO's working with Aboriginal organisations and communities.